PayCare

Payroll Advantage

PayCare Payroll in India is a product that is part of the family of Intelliob HRMS Framework that delivers true enterprise-wide HR automation.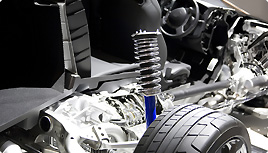 PayCare Payroll comes with Intelliob's commitment to continued support, thus protecting your investment in PayCare for years to come.
One click access to all routine tasks.
Secured and manageable logins.
Integrated Tax calculator.
Payslips Synchronization.
Employee Self Service Portal.
Online Leave Management.
Time & Attendance Integeration.
Excel Import Export Payroll data.
Advance tools for payroll reports.
Featured help system.
PayCare

Payroll Technology
PayCare Payroll Case Study
Time Attendance

for Payroll
Employee Payroll Tax
PayCare

Payroll Download

Know more about Payroll Modules. Presentation and view Screenshots. Know More
Key Features of PayCare Payroll Solution
Multi Company Payroll
|
Multi Location

|

Employee Self Service Portal

|

Integerated Time & Attendance

|

Employee Tax and Income Projections

|

Online Leave Management

|

Export Import to Excel

|

ERP Integeration

|

Payroll Tax & Statutory Forms

|

Custome Report Designer Tool.

PayCare is a Payroll application with comprehensive Payroll MIS and user defined reporting tools that deliver complete employee footprint. PayCare Payroll delivers true out-of-the-box experience. For regular usage, authorized users must log in to PayCare. This information is secured and can only be modified by authorized personnel.
Payroll Processing
Payroll Allowance
Payroll Deductions
Time & Attendance
Leave & Holidays
Loans & Advances
Employee Payments
User Defined Salary Structure
Partial Payroll Processing
Multi Company Payroll
Payroll Tax Filing
Form 16, 16A
Form 24Q
Form 12B
Form 27A
ASCII File for online Tax
Investments & Declarations
Employee Provident Fund
ESIC
Employee Professional Tax
Payroll Reporting: Inbuilt Payroll Report Generation Tools for user defined HR Reports
Payroll Reports Based on Monthly | Annually | Periodic | Statutory Reports | Tax | Government Forms
Payslip
Payslip Statement
Salary Register
Bank Statement
Employee Payment Detail
Attendance Register
Salary Certificate
Loans & Advances Summary
Allowance Register
Deduction Register
Temporary Allowance
Temporary Deduction
Arrear
Arrear Salary Slip
Basic Pay Statements
Bonus Pay
Leave Encashment
Medical Reimbursement
Journal Voucher
PF / EPF / DLI Statements
Employee Incentives
Loans & Advances Register
Shift Incentive
Over Time Payments
Income Statement
Provident Fund History
Professional Tax History
Employee Profile
Loan History
Loan Confirmation Letter
Provident Fund History
Professional Tax History
Loan History
Leave History
Leave Application Form
Loan Confirmation Letter
Full & Final Statement
Hired / Seperated Information
Employee Appraisal
Hired / Seperated Information
Full & Final Statement
Appraisal
Company Holidays
Address Label

Satautory & Government Forms

Form 3 (Professional Tax)
Form 5A (PF/EPF/DLI)
Form IF (DLI)
Form 6 (ESIC)
Form 9 (EPF/PS)
Form A1 (Labour Welfare Fund)
Form 6 (ESIC)
ESIC Challan Post Card
Employee Provident Fund
Form 5
Form 6A
Form 10
Form 12A
Form 13 (Revised)
Form 19
Form 20
Form 31
Combined Challan
Form 2
Form 3A
Pension
Form 5 (Pension Scheme)
Form 10C
Form 10D
Regional Forms & Payslips
Form 1
Form 3
Regional Language Payslips