Accord eHR HRMS Modules
PayCare Payroll in India is a product that is part of the family of Intelliob HRMS Framework that delivers true enterprise-wide HR automation.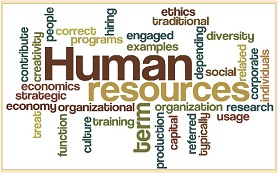 PayCare Payroll comes with Intelliob's commitment to continued support, thus protecting your investment in PayCare for years to come.
One click access to all routine tasks.
Secured and manageable logins.
Integrated Tax calculator.
Payslips Synchronization.
Employee Self Service Portal.
Online Leave Management.
Time & Attendance Integeration.
Excel Import Export Payroll data.
Advance tools for payroll reports.
Featured help system.
PayCare Payroll Technology
PayCare Payroll

Case Study
Time Attendance for Payroll
Employee Payroll and Tax
Accord HR Download
Accord eHR: Web HRMS Software



Intelliob Accord eHR lets your organization reclaim Human Resource & focus on the strategic goals that bring value to stakeholders and customers.

Research says that 80% of HR is taken up by administration, leaving a mere 20% for planning, analysis and improvement. Accord e-HR is all set to set right this balance. With Accord e-HR, your HR Team is now equipped to work smart.

Accord e-HR provides practical ways to seamlessly integrate the people side of the business with the organizations strategic initiatives.
Employee Relations



The core function of this module is to ensure that the Organization's employment relations are conducive to optimizing the contributions of its human resources. The Accord e-HR Employee Relations Module helps mangers interpret employee policy, administer employee benefits and manage industrial relations and Health & Safety issues.



→

Policies & Procedures.


→

Benefits Administration.


→

Industrial Relations Advisory.


→

Occupational Health & Safety.
Recruitment and Planning



The Recruitment & Staffing modules manage the Organization staffing needs. It assists managers in assessing the Organization manpower requirements effectively; ensuring vacancies are filled promptly to minimize any loss of efficiency in the Organization's operations.

This functional module assists employee and manager with individual career pathing plans with the succession planning objectives. This Module also handles job/role positions and on Organizational structures design and the appropriate placing of staff within the Organization.



→

Application Processing.


→

Appointments & Engagements.


→

Manpower & Organizational Design.
Organizational Development



The Organizational Development Module assists mangers to record, maintain and manage the internal development of the Organization's resources so that organizational performance is maximized. A critical area of this module is the Performance Management & Appraisals function. This function handles the individual performance management details, which is centered on the staff appraisal process and the development of staff through training interventions. These include the development of programs and project plans to ensure that staffs are aligned to the Organization's strategic goals, for example, rewards and recognition strategies, education and training interventions, performance management, and the communication of the business imperatives and Organizational programs.



→

Performance Management & Appraisals.


→

Training.


→

Change Management.


→

HRIS/Intranet Maintenance.
Organizationl HRMS Portal



The Accord eHR HRMS Home Portal is a Contenet Management System with your customized organization content like News Letter, Notices and Announcement, Awards and Survey Links and can be user configured to suit your organization needs.
HR Dashboard



The HR Dashboard is designed with a view for HR managers and Team Administrators to have centralized outlook of HR activities and manage employee realated information like alerts and approvals on various activities like pending Performance Evalutions, Training and Development needs, Understanding Reporting Structures along various tools to configure access and rights management.
Employee Self Service (ESS):



The employee Self Service module of Accord eHR HRIS is designed to be an online workflow based system that gives complete control of HR activity from time sheet regularization, leave management, Training Calander, HR alerts and approvals to Performance Evaluation & Rating and more.