Cloud Software Services
Intelliob cloud solution is an integerated solution to manage key business and people management needs like HR, Payroll, Time & Attendance and Financial Accounting.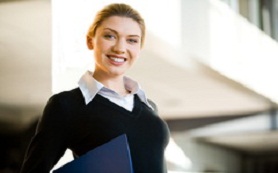 Intelliob provides Cloud based Solutions and services on SaaS plartfom in the following applications domain.
Human Resource Management.
Payroll Management.
Time Office Management.
Financial Accounting Solution.
Web Content Filtering.
Cloud Payroll
Cloud Accounting
Cloud HR
Intelliob Cloud Solutions

Cloud Technology today provides the competetive edge that's the need of todays growing business. Intelliob offered HR cloud and Online Financial Accounting solutions are designed to centralize data management for easy access to business decission makers and administrators.
Complete HR Management



The online cloud HR is offered with various modules that integerated with HR workflow to enhance easy and fast communication and seamless management of day to day HR activity.



→

Employee Relations.


→

Recruitment and Planning.


→

Compensation Planning.


→

Training & Development.


→

Performance management.


Payroll Managmenet

In most organization Payroll function is performed by the department of the Finance division based on manual instructions from the Human Resource Division. Intelliob PayCare, Payroll is an integral module of the cloud HR Solution and authorized data entered into the employee file automatically effects payroll on approval. The calculation and payment of wages, salaries and pensions including deductions, allowances, overtime etc. in accordance with Organizational policies and government regulations are managed by the comprehensive Cloud Payroll System.



→

Complete Payroll Processing.


→

Leave and Holiday Management.


→

Statutory and Tax Complaince.


→

Employee Payroll Dashboard.


→

Payroll Reports.


Time & Attendance Management



Intelliob TimeMate Time and Attendance system on cloud includes complete time office management that can also be integerated with biometrics or access control solutions. The work flow is designed to manage time sheet with approval and regularization process by managers.



→

Cut down on administrative time


→

Significantly Increase Employee & Manager Satisfaction


→

Monitor & analyze absence to reduce impact on productivity


→

Improve Organizational efficiency and growth with employee performance


→

Access Time Records online


→

Manage Contract Time, Fixed Time and Flexi Time


Cloud Financial Accounting



The core accounting functions included in Intelliob MoneyFacts modules in addition to General Ledger are Accounts Payable, Accounts Receivable, Sales Order Entry, Inventory Control, Purchase Order, Report Writing, Order Processing, Fixed Assets, Indian Payroll, Budgeting, Cash Flow Management, Bank Reconciliation, VAT, TDS and Service Tax, Real-time Inventory Management, Quotations, invoices utility, Order Processing, Invoicing and Warehouse Management..

Know more about MoneyFacts Financial Accounting